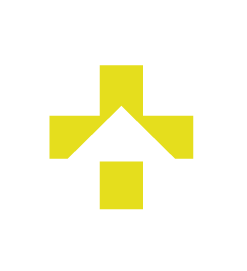 OUR GOAL IS TO
SAVE LIVES
Comox Valley Search and Rescue NEEDS YOUR HELP to keep doing that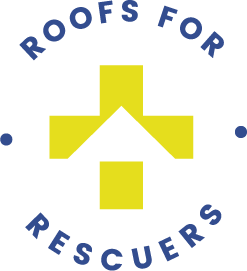 Comox Valley Search and Rescue's volunteers have for years rented commercial facilities throughout the Comox Valley to house their equipment and vehicles. For the past twenty-five years operations have been based at 3001 Moray Avenue.
Over the years, this site has undergone a series of substantial renovations funded by the team and generously supported by donors, to make the facility into an effective hub for operations, training, and logistics. Like a small firehall, the current building securely houses the substantial and valuable rescue equipment needed for a modern, innovative and sector leading team to be able to respond to the ever-increasing number of calls CVSAR receives each year.
The team has made a decision to seek a permanent future site for operations either from our current location or a new build within Comox valley as our current lease in our building on 3001 Moray avenue ends in 2023.
Comox Valley SAR has always been fiscally prudent and began the process of setting aside funds three years ago towards this goal. It is expected that the purchase price of the existing building or to build new will be between $1,200,000 and $1,500,000. As such we will be looking to our community to help us establish a permanent home through an ambitious fund-raising campaign over the next year and a half.
We are getting busy!
In the past 10 years we have seen our call out volume increase from 30 – 40 a year to 50 – 72 with 2020 being our busiest year ever with 72 call outs! With more people enjoying the outdoors of Vancouver Island more people are needing our services.
2010

2011

2012

2013

2014

2015

2016

2017

2018

2019

2020

2021

2022
THERE IS
NO CHARGE
FOR SEARCH AND RESCUE IN BC
The Comox Valley Ground Search and Rescue Society, and the British Columbia Search and Rescue Association (BCSARA) believe that the perceived or actual belief that a lost or injured person or their loved ones will be charged for a search and rescue response could directly affect the decision as to if or when a call for professional help will be made. It is our position that any delay in the deployment of Search and Rescue (SAR) services can negatively impact the outcome of a SAR mission.
For the nearly 2500 volunteers that belong to the 80 registered search and rescue teams in the Province of British Columbia the moral obligation of helping those in need will always take precedence over political, legal, economic and jurisdictional issues.
Our goal is to save lives.
WHO WE ARE – CVSAR
Learn more about the people that make up CVSAR
We are the one of the busiest Ground Search and Rescue team in the province: everything from fundraising to building renovations is done by our dedicated volunteers,
We are on call 24/7/365.
We have teams trained to provide swift water search and rescue on inland waters, rope rescue, backcountry search and rescue, K9 search, hoist rescue, avalanche rescue, and urban searches
CVSAR also provides public education/prevention programs. These include Hug-a-Tree and Survive; Survive Outside; Snow Safety Education; Paddle Smart and Sled Smart for Snowmobilers
All the monies we raise go toward providing training for our members, purchasing equipment or maintaining our hall, vehicles and equipment.
We accept corporate and private donations for which we are able to issue income tax receipts
Our financial operations are controlled by the members (60+/-) of our society, and as a society, we are able to fundraise and receive donations as a not-for-profit society.
Mail your cheque payable to Comox Valley Search & Rescue to,
Comox Valley Ground Search and Rescue
Box 3511
Courtenay, BC
V9N 5N5
Email money transfer to
info@cvgsar.com.
Please reference "Roofs for Rescuers" when sending donations.
THANK YOU FOR ALL DONATIONS
Nothing too big or too small. Every cent goes to saving lives.
Roofs For Rescuers - Media Kit
Help Us Help You! Click on the button below to check out our "Roof's for Rescuers" media kit.
Media Kit