Tommy Butcher Memorial Fundraiser
The Comox Valley United Men's Team presents the Tommy Butcher Memorial Fundraiser. Every year, the men's team hosts an indoor tournament in memory of Tom Butcher, with the proceeds going to the Comox Valley Search & Rescue.
Click here to buy your 50/50 tickets today!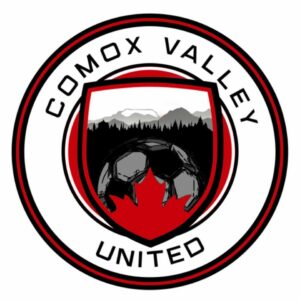 Welcome to Comox Valley Search & Rescue
Comox Valley Ground Search and Rescue has played a vital role in the Comox Valley for over 40 years and we look forward to many more years of service.
We are a volunteer organization providing a wide range of search and rescue services, including rope and swift water rescue, avalanche rescue, and first aid. Our coverage area ranges from Oyster River in the north to Cook Creek in the south and from Buttle Lake in the west to the Georgia Strait in the east, including Denman and Hornby Islands. We also work closely with other Search and Rescue groups to provide mutual aid to communities across the province.
Our highly committed volunteers are on call 24 hours a day, seven days a week. In 2021, our 60+ members collectively contributed over 11,500 hours to search and rescue operations, educational programs, and community events.
Comox Valley Search & Rescue needs your help!
Comox Valley Search and Rescue's volunteers have for years rented commercial facilities throughout the Comox Valley to house their equipment and vehicles. For the past twenty-five years operations have been based at 3001 Moray Avenue.
Over the years, this site has undergone a series of substantial renovations funded by the team and generously supported by donors, to make the facility into an effective hub for operations, training, and logistics.  Like a small firehall, the current building securely houses the substantial and valuable rescue equipment needed for a modern, innovative and sector leading team to be able to respond to the ever-increasing number of calls CVSAR receives each year. 
The team has made a decision to seek a permanent future site for operations either from our current location or a new build within Comox valley as our current lease in our building on 3001 Moray avenue ends in 2023.
Comox Valley SAR has always been fiscally prudent and began the process of setting aside funds three years ago towards this goal.  It is expected that the purchase price of the existing building or to build new will be between $1,200,000 and $1,500,000. As such we will be looking to our community to help us establish a permanent home through an ambitious fund-raising campaign over the next year and a half.