Comox Valley Search & Rescue is a fantastic and diverse group of volunteers who come from all walks of life.  CVSAR volunteer for different reasons and all pursue a variety of hobbies and occupations outside of SAR, but they all have one common goal, helping those in need when it matters most.  Enjoy our blog series "Who We Are – CVSAR" and learn about all the people that make CVSAR such a great volunteer organization to be a part of.
What do you do outside of SAR for work/hobbies?
My time outside of SAR is spent dog training, dog walking, reading about dog training, and talking about dog training. Before becoming a dog nerd, I liked to mountain bike, trail run, swim and sew things. I work for a local mountain school and guiding company, as a part time paramedic, and am also starting my own dog-focused business.
What is your role in SAR?
I have an 8 month Eromit lab pup called Rudy who is in training to be a wilderness search dog.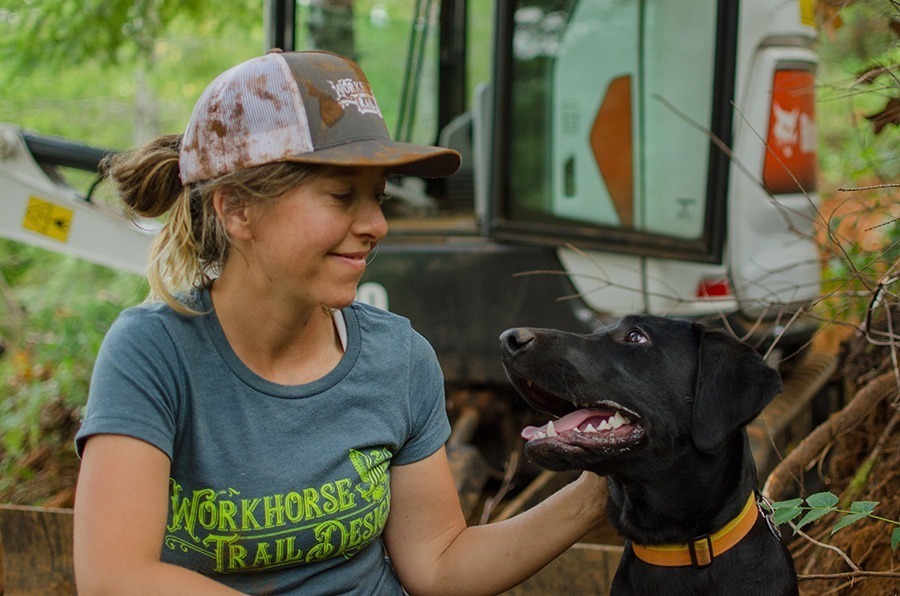 What makes you passionate about SAR?  I believe in volunteerism and think everyone should find a way to use their skills to contribute to their community.
What's been the most rewarding part of being a part of SAR?   I've been a member of CVGSAR for 5 plus years now. I originally joined the SAR community because I felt I had relevant skills to offer; I have stayed because of the friends I have made, the skills that I get to learn, and the inspiring people that I continually get to meet, work and train with.